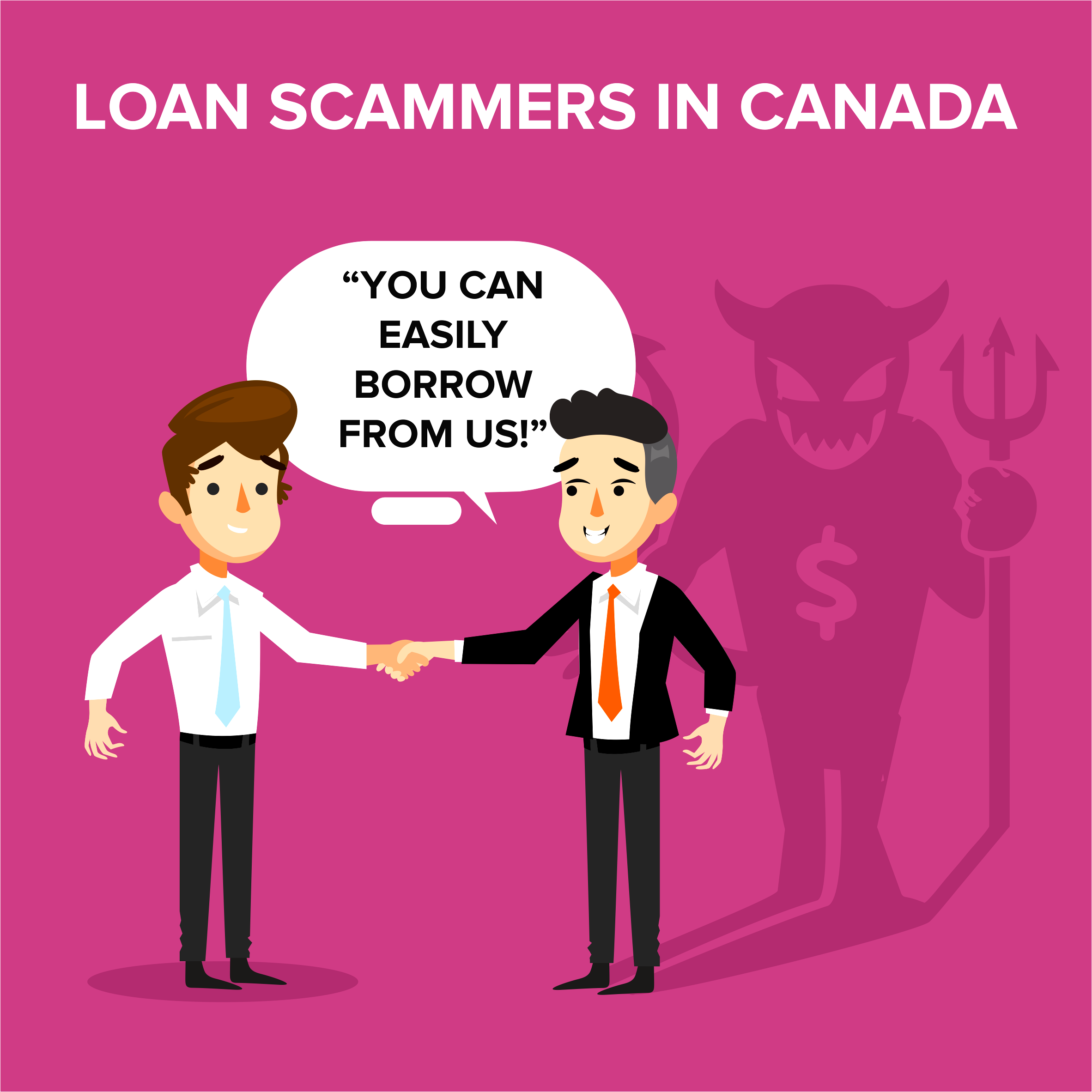 Who is a Loan Scammer?
With the downfall of economies, the trend to take loans from banks, investors, or private lenders has increased. People who do not want to take loans from the bank due to any personal or official reason seek for the help of these private moneylenders. Being endorsed for bad credit loans from an online private lender could change your life and the lives of your family, so we need to ensure that you can get the cash you require without any hassle. Some of these lenders are authentic but the majority of them are scammers.

A scammer is a person who is interested in lending money in your hard times but has evil intentions of fraud and scam; they take advantage of your situation and play the game according to their rules.

For a normal person, the lender may seem like he is the kindest person, who came to their rescue in the hour of need but in reality, he is the one who would use you.

How to Identify Scammers?
Scammers have some distinct attributes; these characteristics are very much visible but the majority of people could not recognize them because of their sugar coated words and glittery offers.
We will be highlighting some of the major attributes, so you can save yourself from these fraudsters.
1. Most lenders will check your credit history and deposit to make sure that you will be able to pay them back with interest in specified time. If the lender does not ask you for a credit report, then he is a scam because they are not interested in your money but are interested in your personal information.
2. Fraudster moneylenders are not registered in your country nor have a proper office. If they offer money through online resources, then there are chances that it is a scam.
3. The document should contain all the loan terms along with interest value and other important details. If all these things are missing, do not sign it.
4. If your lender requires you to pay upfront before lending, this is considered as an illegal practice.
5. If a lender pressurizes you by saying that this offer is available for a short-term period, then it is a fraud, because real-world loan offers are for long-term and verified.
6. Always do proper research before applying for a loan, survey the market (banks and investors) and do read reviews too. The person who is authentic will always have properly mixed reviews. A scam lender does not have real reviews.
7. Never share your account number, credit card number, or social security number over phones, text messages or emails.

Loan Scammers in Canada
Canada is one of the most social welfare societies of the world. Multi nationalities live here and it has its own cultural hub. Majority of the population is Canadian but many of the people living here are from India, Pakistan, Syria, Turkey and Europe.

The right of every citizen is equal. However, with financial infatuations all around the world, the Canadian economic market may have faced some problems and now people and small businesses are running towards banks and personal loan lenders to keep themselves afloat during this critical time.
In addition, this is the time when gold diggers and scammers make their way and take advantage of innocent people.
These scammers take thousands of dollars from their clients and never give the required loan, which they promised.

The top loan scams targeting the Canadian citizens are listed below:
1. Employment Scams: A fake job that you never applied for is at your doorstep and is ready to give you money in exchange of your bank account number, credit card number, Social Security Number, Id card number, and your home addresses.
2. Identity fraud: The fraudster steals away your identity and uses your personal information to gain credit card, loans, and many other social benefits. Fake social media accounts are also used for these purposes.
3. Advance Fee Loans: Paying upfront to gain loan is illegal and is a total scam.
4. Canada Revenue Agency Scam: It was an Indian call center that used to operate from India and scam people with their lucrative investment offers and fake loan schemes.
These Scammers are possibly around and are seeking for the proper time and condition to target us. The only way to save yourself is to keep your eyes wide open and think with the cool and calm state of mind before taking any crucial step, as your life and lives of your loved ones depend on your decision.