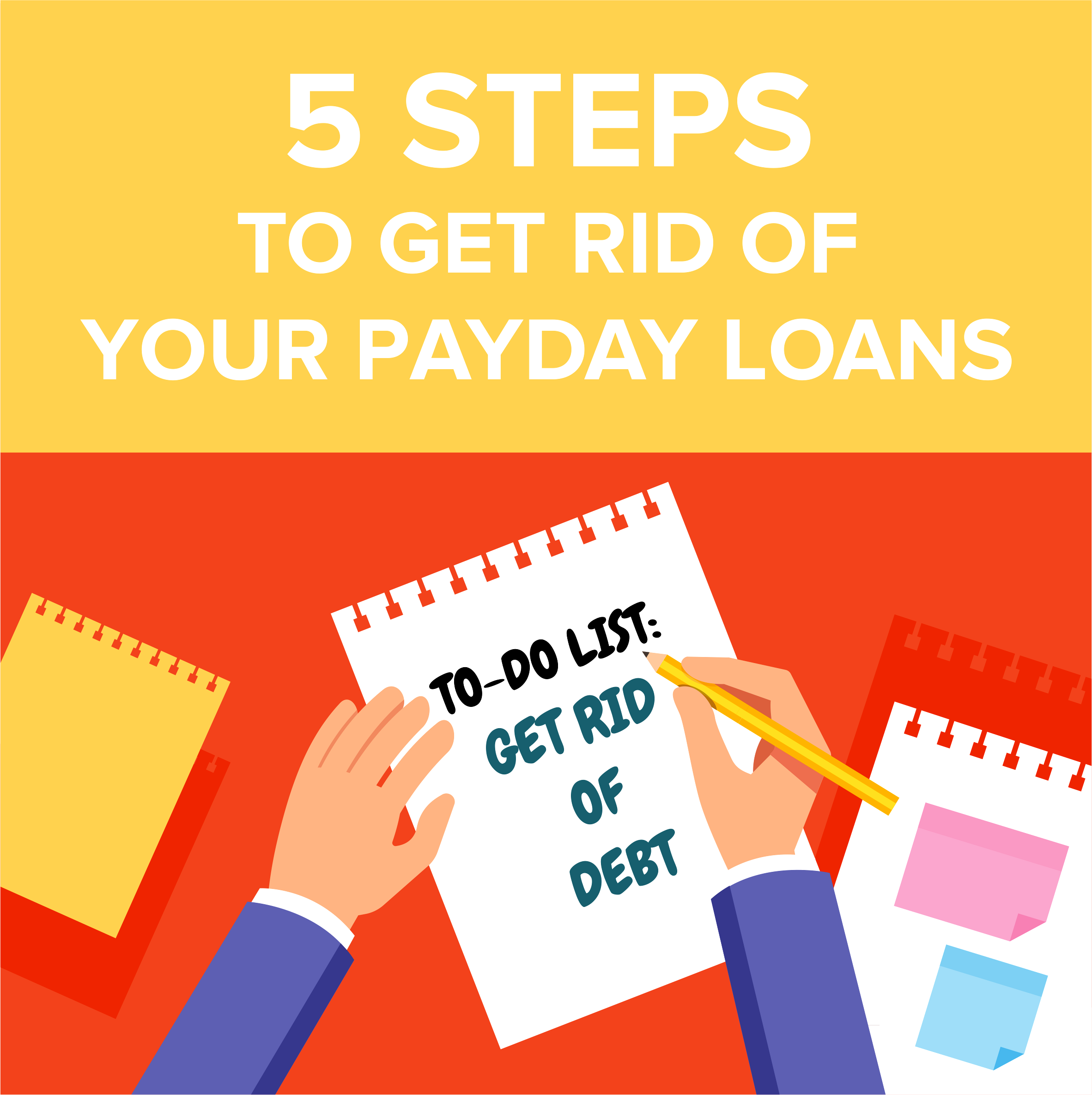 Life is like a box of chocolate. You never know what you are going to get.
Sometimes, taking a payday loan, you may think that it is going to be very hard to pay it off and you will end up paying an enormous interest rate. There is no doubt that payday loans can make your life easier and harder at the same time. However, we are here to educate you and show you five easy steps you need to consider to get rid of your payday loan.
Step #1: Do not panic
There is no need for you to stress out and panic if you are unable to get rid of your payday loan. Take your time to find out how much money you owe and how long it will take you to pay back. Secondly, contact your lender and ask for different options how you can make the process faster. Last but not least, look at your expenses and adjust your budget, so you can make bigger monthly payments.
Step #2: Stop that treadmill
Stressing out about loans, people take a second loan to get rid of the first one. Applying for another loan to fix the current one will never solve your problems. Adjust your expenses and ask friends or relatives to help you out if possible.
Step #3: Talk to your bank
Make an appointment at your local bank and talk about your credit card transactions, special programs, and how you can improve your banking. Most banks have different credit card options and special promotions available. Try to select options that can help you to spend less money and put more towards your loan payments.
Step #4: Create a spending plan
You need to know exactly how much money you spend every month in order to develop a saving plan that will help you to repay your loan faster. The easiest and most useful advice is to put around 15% of your monthly salary aside for any unexpected future expenses.
Step #5: Simple life-hacks to save more money.
There are some simple hacks that can help you increase your savings:
Use cash to pay for everyday activities. People tend to spend more money paying with cards.
Buy in bulk. This activity is usually a popular price-cutting mechanism for groceries and other household necessities. Monitoring various store promotions, you can find some special sales offers that will help you to save some money.
Bargain. There is a possibility that you can cut as much as 10% off commodity price if you are an expert
Differentiate between necessities and luxuries. Prioritizing your needs and wants, you will be able to spend less money on products and services, which you do not really need now.

We live in a fast world. And whether we like to or not, we must keep up. Things change, situations change, even life changes in a split second and if we do not respond effectively, we pay the price. Using these hacks and steps, you can effectively rearrange your expenses and save more money to get rid of the payday loan.