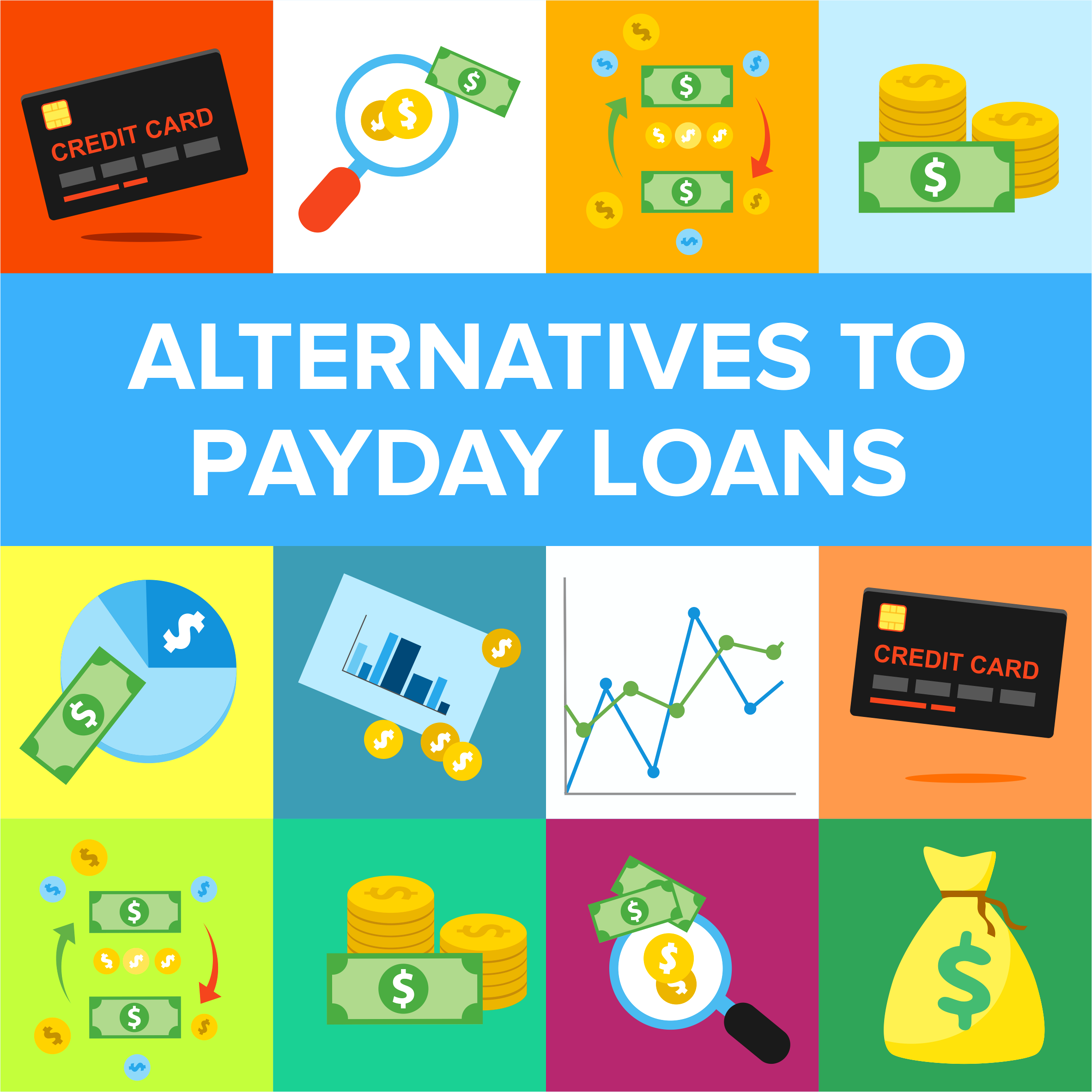 Payday loans are small cash advances issued to borrowers, which have financial difficulties. Someone may want this loan if an unexpected expense arises and they need money to pay for it right away. As long as they have a job and have a steady source of income, they will qualify for a payday loan.
However, you may need to consider other alternatives before deciding to go with a payday loan. The reason is that payday loans have high interest rates and are only worth getting if you have no other alternatives left. The good news is that there are plenty of alternatives to payday loans.

Let us show you 7 alternatives to payday loans that you can find useful.
Use Savings Money
If you have any money in savings, you should use it first before ever taking a loan. Many people have savings accounts to store money away for emergencies. If you have not already done this, you should start doing it immediately. This will prevent you from taking a loan and losing more money on interest rates.

Ask a Family Member or Friend

If you desperately need to borrow money, consider asking a family member or friend to lend it to you. The benefit here is that they likely will not charge you any interest on the loan because they know and trust you. Moreover, you do not have to worry about being approved for the loan or having your credit score affected by it. The worst that can happen is that you are unable to pay back the loan and then your loved one holds resentment against you for it.

Credit Union Loans

About 33% of the Canadian population has at least one account at a credit union. If you need a quick loan for a small amount of money, you might find better options at a credit union. Credit unions are designed specifically for helping people with various financial situations. They help people by offering loans at more affordable interest rates to those who may not have perfect credit scores.

Employer Advancement
Depending on your current job position and status with the company, you may be able to get an advancement on your salary from your employer. This advancement would not be a loan that you would pay interest on or anything like that. You are simply requesting a future paycheck to be paid to you now instead of later. The benefit here is that you have no interest or obligations to worry about. If you have built up a good reputation in a company you work for, then your employer will trust you enough to give you an advancement.

Equity Line of Credit

Canadian homeowners can find a lot of value in an equity line of credit. This line of credit is based on the equity value of your home. The benefit here is that you will have a loan available to you whenever you need it. You do not have to pay interest on this reserve while it remains unspent.

Consolidation Loan

If you have too many personal debts and obligations to various companies and creditors, you may find it more beneficial to look for a debt consolidation loan. This is a loan, which pays off all your other loans and allows you to make low monthly payments on a single loan amount. Taking this loan, you may be able to save money by not having to make all those other monthly payments. Then you can use this extra money to pay for any emergency expenses that arise.

Credit Cards

Credit cards are similar to equity lines of credit because you only pay interest on the amount that you actually spend. If you were to take out a credit card with a $5,000 line of credit and 30% APR, the interest to pay would not be that big, if you pay back the balance owed quickly.