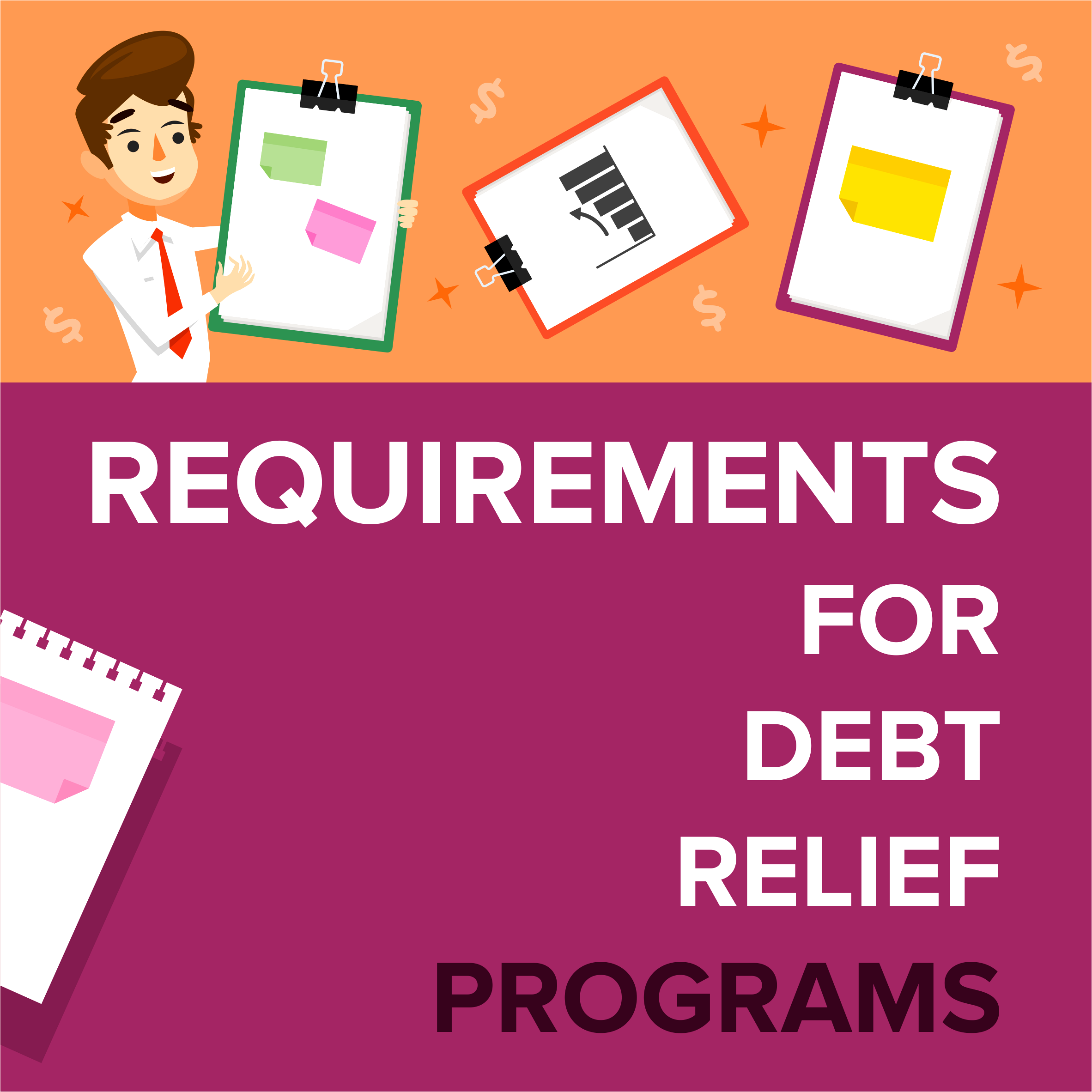 Finding difficulties in clearing your debts and looking to live a debt-free life? A debt relief program may help you with it.
With a Canadian debt relief program, you may save up to 50% of your payable amounts.
Wondering how? This post will serve as a complete guide for you. Right from an understanding of debt relief programs to its merits, you will find everything here.
Why People Choose Debt Relief Programs
There are a number of options at your disposal if you are struggling to clear your debts. A debt consolidation loan is a popular option, however, it does not actually eliminate the danger altogether as all the loans are combined into one and a single and small payment on a monthly basis. There is also an option of signing a debt settlement agreement with the creditors.
Furthermore, some people tend to opt for bankruptcy option, if they have no assets to lose. However, this does not ensure complete protection against creditors since they can get back to you once your financial position has improved.
As mentioned above, with a debt relief program, the amount of principal is reduced. Hence, the individual who owes the amount is relieved from paying a major portion of the debt. Here is all that you need to know about debt relief programs. Continue reading!
Requirements to Apply for a Debt Relief Program
In order to apply for a debt relief program, you need to show all the documents that show you have obtained the loans. No information related to the loans acquired must be missing. In addition to that, you will also be required to show complete proofs related to your inability to repay loans. Your income statements etc. might also be required to apply for such a program.
Once all these documents and proofs have been verified, you will become eligible to apply for this program and get your debt reduced.
It is to be noted that not all types of debts qualify to be reduced with the help of such a program. This list will help you to know which types of debts are eligible to be reduced.
Personal loans

Credit cards

Lines of credit

Collections

Business Debts

Medical Bills
Different secured debts such as student loans, mortgage, Government debt, Tax, lawsuit, HELOC, home loans, vehicle loans cannot qualify for such a program.
Debt Settlement Services in Canada
There are three types of debt settlement services in Canada.
Consumer Proposal
Debt management program by credit

counselors

Debt settlement agreement offered by debt settlement companies
What is the Process to Apply for a Debt Relief Program?
In the consumer proposal, an offer is made to the creditor(s) who you will deal with to repay the loan. However, on your affordable terms. The creditor will forgive some portion of the debt. They may devise a different payment plan for you in which you will be required to make debt payments on a monthly basis. Once the agreed-upon terms have been made and payments have been cleared, you will become loan-free.
A point you need to remember here is this proposal is a legal process. Thus, it is mandatory to file it with a Licensed Insolvency Trustee. That person will be held responsible for serving as a proposal administrator and they will determine whether the offer made by you is fair or not.
After validating the offer, it will be sent to your unsecured creditors. At this point, they will vote either in the favor or against the offer made. In the case maximum creditors have voted in favor of your offer, you will be liable to pay only the offered amount at the decided terms.
The Drawback
The major drawback of opting for such a program is that it will affect your credit score. Since you will not be able to repay the complete amount, your credit score will suffer. This can create problems for you in the end.
Take Away
A debt relief program can come to your rescue if you are having troubles repaying your loans. However, make sure that you are applying for a reliable program. Do your research and select the program that will actually help you.
Many people, in such daunting situations, fall prey to false claims made by debt relief scam companies and end up being in a worse position. Therefore, it is important to rely on a reputed company for reducing the amounts of multiple debts you have to pay.