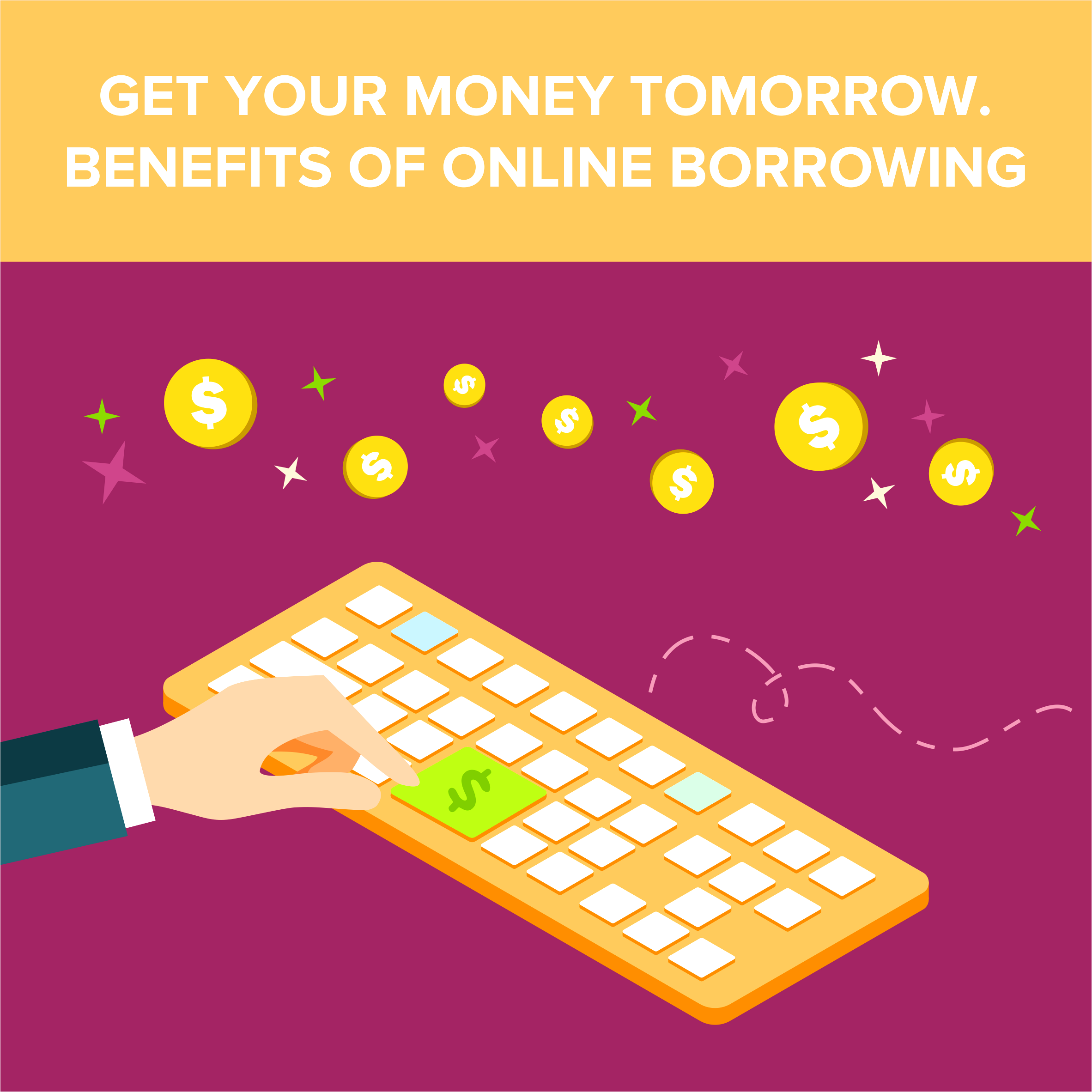 Many people have no clue how loans work or even what they ought to be used for. If you are among those people who do not know whether a loan is great for your current financial situation, then this is the article for you.
Applying and even qualifying for an online loan is relatively easy. The only limitations that may prevent you from qualifying for a loan are that you have adequate income and that you have never defaulted on another loan. Do not be afraid to borrow online! In this article, you will be able to find some useful advice on how to borrow online and how to select trustful private lenders.
Here are some benefits of online borrowing:
Information privacy
You can be calm knowing that your personal information is secured and will not be shared with other companies.
Speed
It only takes a few minutes for you to apply and 24 hours or less to receive the loan in your account.
Flexible
Online loans are relatively flexible and short-term. What this means is that you can always pay them back immediately on your next pay without any pressure.
Amount
Private lenders look at your income and then limit you to the amount of a loan you can borrow. This is very helpful as it protects you from a cycle of debt.
Legislation
It is vital for you to know various laws and regulations that are put up to protect borrowers from very high interest rates and scammers.
Use the money for anything you want or need
Unsecured online loans do not limit you on how you should use. However, you need to understand that it is not your money and you will have to return it in future.
Convenient
Another advantage of online borrowing is that you can apply and obtain an emergency loan at any time, any day.

Distinguishing online loan scammers from reliable companies
One downside of online loans is that it can be a very risky process to deal with. Many states have even made the online lending practice illegal due to its predatory nature. This is the reason why many lenders have opted to do the business online. You need to be extra careful when dealing with these private online loan institutions and read customers' reviews first.
Avoid faxless loans
These types of loans usually do not require any form of paper trail. Faxless loans are popular, especially with those borrowers who do not wish to have other people realize their indulgence with loans.
Credit score and a background check
You need to know that some Canada lenders usually do not check your credit score. However, for you to know whether a lender is legitimate or not, you should expect a simple background check, credit score check, and income verification documents. These lenders will require you to be employed so they can be assured you will pay back the loan.
Read details
One of the most important advice you will hear from everybody when you are applying for online loans is that you need to read the contract carefully. A large number of people fail to follow this step, which ends up being a bad decision for them. Interest rates are only a portion of the whole cost of the loan so you should be familiar with other different fees that can arise.
Locate contact details
It is always important that you find contact details of the company with which you are about to share your personal information. Locate the physical address of the company and their phone numbers. You can do this by looking up the "contact us" button on the website. You should try selecting the most reliable company to ensure that a legit company runs the website you are logging into.