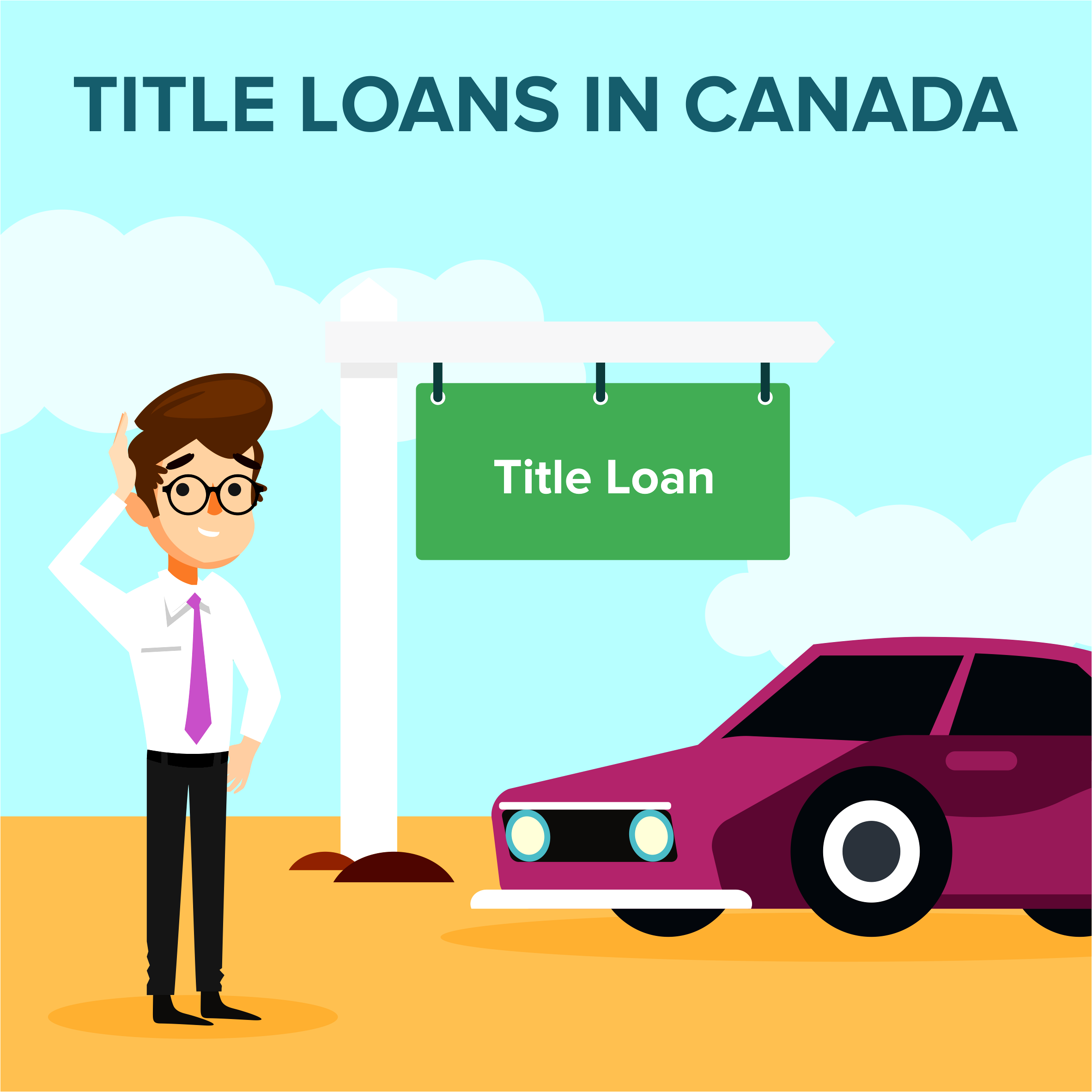 Essentially, a title loan is when an asset, such as a vehicle, is used as a collateral against the loan amount. This is supposed to prevent borrowers from defaulting on the loan as the lender can then take the collateral and sell it to compensate his/her loss.
These types of loans are popular because they do not require a high credit rating or impeccable qualifications, and there are simple application requirements so these types of loans can be approved quickly. Typically speaking, the most popular type of title loan is a car title loan in Canada.
What is a Car Title Loan?
A car title loan is a specific type of collateral loan that is often used by those who need to secure a personal loan. A car title loan works similarly to regular installment loans, except the borrower of the money must be the owner of the vehicle.
In Canada, lenders will not agree to a car title loan if you are still paying off your vehicle, as they want to be able to repossess it and sell it easily if you default on the loan.
When you choose to get a car title loan, you go through the process of signing over the title to the lender, often an auto loan title company, who then uses it to claim ownership if the loan is not paid back within a specified period.
How Much Can You Get and How Does Repayment Work?
It is quite common for up to twenty-five percent of the total value of the car to be loaned out to the borrower but in some provinces, you may be able to get up to seventy-five percent of the resale value, if the vehicle is in good condition. In most cases, the borrower will get anything from $100 - $1,000 but you may be able to get more if your vehicle is valued at a higher price.
A typical loan repayment schedule will be set between one and three months. This repayment period is called a "balloon payment", where the full lump sum of the loan must be repaid. Some lenders may allow you to extend the repayment period by rolling your loan over into a new loan, but this is extremely dangerous to the borrower as it becomes expensive.
In order to go ahead with a title loan approval process, you need to either fill out an application online or find an auto loan company. You will need to provide them with the following:
Your full name, physical address, and your primary phone number,
The mileage of your vehicle,
The make and model as well as the year of your vehicle,
Proof of your insurance coverage,
Employment information/proof of income.

If for some reason you cannot provide all of the above, your application is most likely to be rejected.
What Are The Benefits of a Car Title Loan?
The main benefit of obtaining a car title loan is that it does not require a credit check or a down payment, so those who do not have a great credit score or do not have large amounts of disposable cash, can easily still get the loan. All it takes is walking into an auto title company with your car title, providing the above information, and walking out with the cash in as little as twenty minutes.
What Are The Disadvantages of a Car Title Loan?
The largest disadvantage is losing your vehicle as this can make life extremely difficult quickly. Other than this, the main issue that individuals have is understanding the terms of the contract and ending up owing much more than the original loan due to loan roll over. In addition to this, interest rates are often much higher than unsecured personal loans and there are fees involved in getting the loan.
What Are the Alternatives Available?
In most cases, you want to go with a car title loan as the last option during an emergency situation. Instead, if possible, try getting a personal loan that is secured from a financial institution like a bank or a private lender. This is often the best way to borrow as you can get better rates and a longer repayment term.
If none of these works for you, then borrowing money from a friend or family member may also be a better option if you can work out agreeable terms.