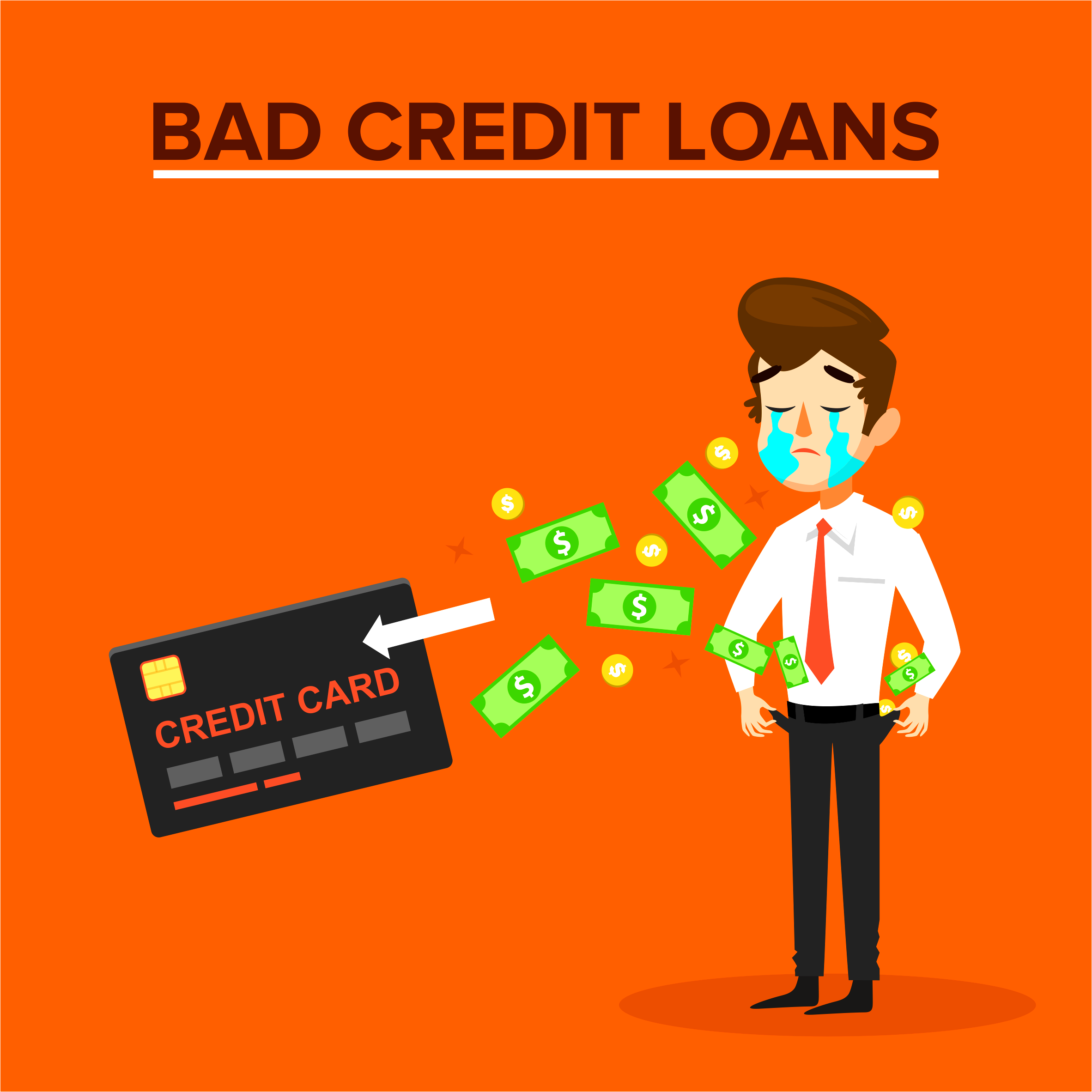 In a world where the cost of living continues to outpace net income, staying in the financial green zone is one reality that continues to elude most members of the population. The truth is a significant number of Canadians are struggling to stay financially afloat; recent reports indicate that up to 24% have no savings at all.
Approximately 3% of Canadians have bad credit, a categorization that severely cuts down the chances of securing a viable loan. If you fall into this category, there is one viable option when financial needs arise – A bad credit loan.


What is a bad credit loan?
Bad credit loans are typically offered to individuals with a bad, weak, or no credit. In a standard setting, before you are granted a loan facility, the lending body takes into cognizance your personal credit history – an assessment of how well you have managed your previous credit facilities represented by a numerical value. On a scale of 300 to 850, a score of 629 is considered as a good score. Anything below this number is classified as bad credit.
Bad credit loans are famous for their high-interest rates. In practice, the extra charges provide sufficient cover to the lender if a borrower fails to pay off a loan.

Types of bad credit loans
Unsecured bad credit loans
Credit card loans, installment loans, and student loans fall into this category. A borrower enters into a contractual agreement that specifies the terms and conditions of the loan as well as loan repayment plan with the lender. In the case of a breach of contract on the part of the loan beneficiary, the providing institution must resort to civil and legal means to repossess the loan facility.
Secured bad credit loans
For a secured bad credit loan, a borrower has to provide securing collateral, an item of high value such as a house or plot of land, before the loan is processed. If the borrower defaults on payment, the provider has the option of seizing or selling off valuable collateral to make up for any losses. Examples of secured bad credit loans are the pawnshop, car title, and mortgage loans.
Guarantor bad credit loans
Signing a loan agreement, there is an option available for a borrower to use one or two people as guarantors of a loan repayment. When both sides sign documents, the lender has legal rights to transfer and enforce the burden of loan repayment to the guarantor in the default situation.


Securing a bad credit loan in good faith
There is no doubt that bad credit loans come with the attendant risks, as the majority of lenders who are willing to ignore your poor credit history, maximize their profits at the expense of your financial well-being. A few financial institutions/private lenders have managed to find the thin line between deriving reasonable profits and protecting the interest of the borrower. If you are looking to identify these socially responsible loan providers, here is what you need to look for:
A provider assesses your ability to repay
There is a difference between having bad credit and being unable to repay a loan. A lender that fails to determine if you are capable of repaying the loan facility is a classic case of a wolf in sheep's clothing. Such private lenders provide a high-interest unpayable loan facility, which pushes you into a loan repayment loop, characterized by re-lending and re-extension of the original loan facility and all its corresponding fees. A reliable private lender should take his/her time to fully check your financial standing to determine if you are able to repay the loan before approving your loan application.
Easy to work with repayment plans and terms
Cash grabbing lenders have a passion to provide neck breaking terms and complicit loan repayment structures. Instead of relieving financial pressure, their short repayment plans (usually 30 days or at best two months) work to escalate it. The best option would be to stick to loans with reasonably longer payback times. They are usually more affordable since they require lower monthly payments to offset.
Loan repayment documentation
Paying your loan off, you should expect your documents to be transferred to credit bureaus in order to boost your credit score. A responsible lender makes sure to do so. If a lender gives you excuses why they are not able to forward your positive credit reports, you can consider it is a sign that they are not acting in your best interest. After all, your poor credit history is what keeps them in business.
Easy Online Loans
Our loans' services include many borrowing options. We offer affordable rates, easy terms, and flexible payment schedules: