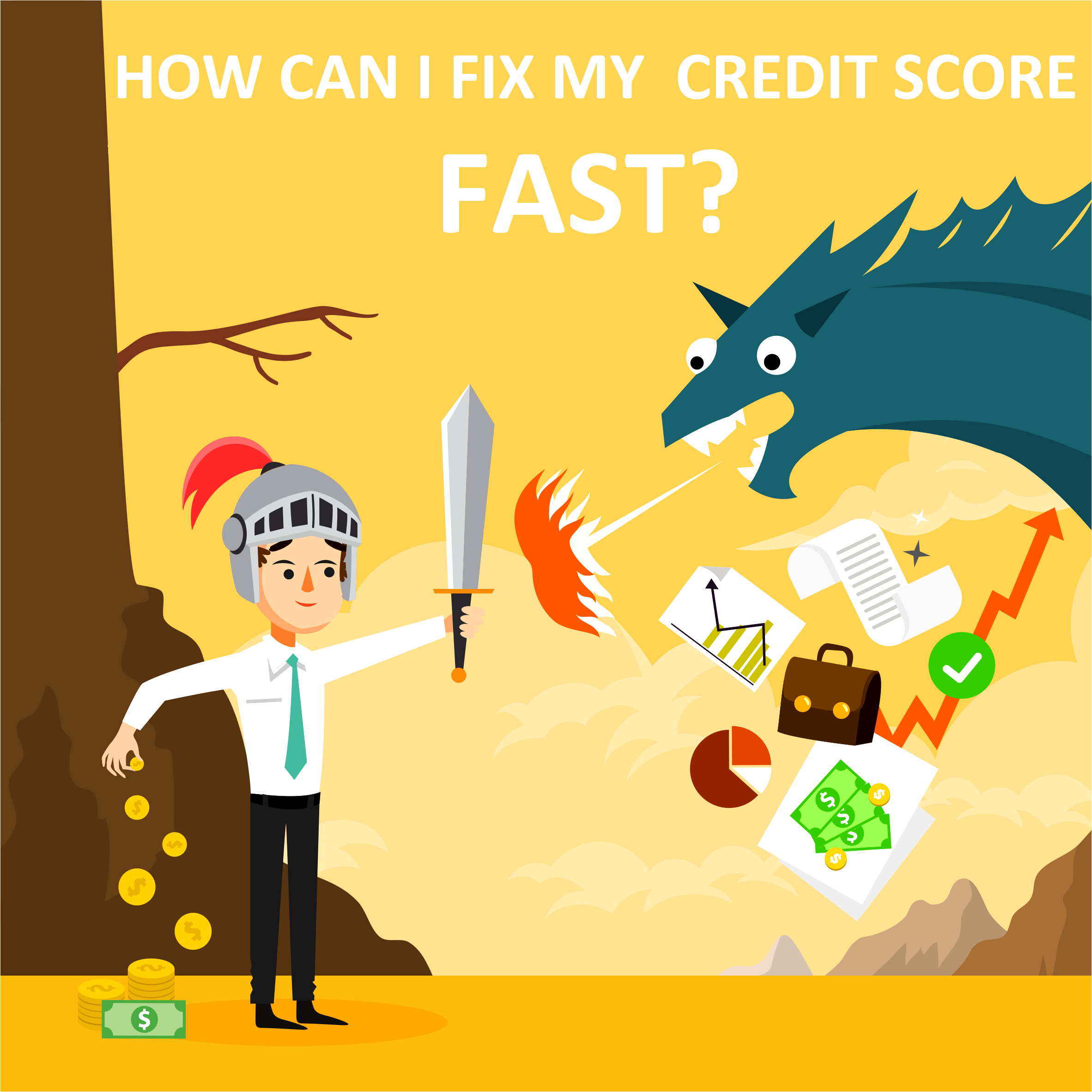 Nowadays, many people are looking for ways to improve their credit score. If you can manage to so do, you will have a few things less to stress about in life.
A good score makes you feel less vulnerable and more financially stable. Typically, fixing the score takes time and effort. However, there are certain methods that provide a quick improvement.
If you can follow these methods, you can experience a fast boost and from there, you can keep working to improve more. Given time and persistence of an individual, your score will become much better in the long run.
Acquiring a Credit Report for Fast Fixing

If you want to get a quick fix for your score, you will have to put in the dedication. Only serious and persistent efforts can ultimately help the credit report become what you want it to be.
Before we go into discussing methods, it is important that you actually have access to the personal financial report. There are 3 major credit bureaus in Canada from where you can obtain it:
Equifax
Experian
TransUnion
Once you have the report, it is time to examine it and find what needs to be improved. It will also let you decide what method will work better in your situation.
Fast Methods To Improve Your Score
Method #1: When you already have a low score, advising someone to pay off his or her debt is not smart. People would willingly get rid of debt if they had the resources. In fact, if they had, they may not have been dealing with bad credit at all. What one can do, instead, is to lower the interest rate.

Method #2: A quick method of improving your score in lowering your utilization level. For this purpose, you can either pay down the balances or negotiate to increase the credit limit; given you do not use the extra credit.
Method #3: As you examine your report, you may come across entries that are outdated, unverifiable, or simply false. You can dispute them with your creditor. It is suggested to make a call and inform them of the inaccuracies and request for removal.
You should make the same request to the credit bureaus so they can update the report in their end too. To quicken the process with the lender, tell them that the credit bureaus have been informed as well.
Method #4: If you have a rented residence, you can add the rent payments to your report. However, this hack needs timely rent payments to actually work.
Method #5: While you are trying to fix your financial score, there are a few other changes to make. Improvements in your financial habits can help you avoid unwanted score and debt situations in the future. Start monitoring and controlling the way you spend. Additionally, you must develop the habit of saving money.