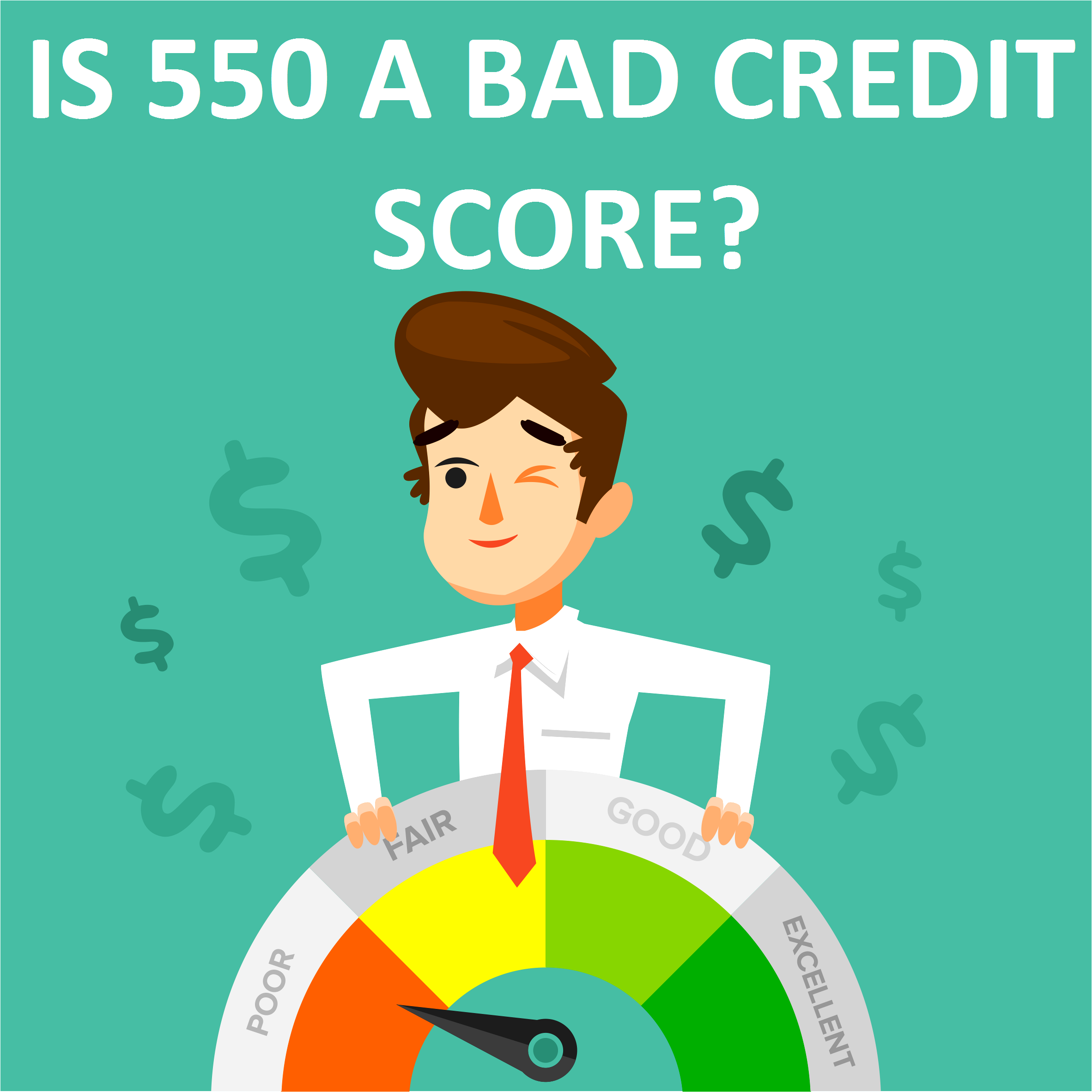 Is 550 a Bad Credit Score?
Is 550 a Bad Credit Score? That is a really popular question that people ask every day.
Fortunately, here at Loan Away, we have decided to give you an answer on this sensitive topic and provide you with some credible advice on how you can improve your credit score (bad or good).
What is a Credit Score?
Firstly, we think that it is important to mention what this magical word means. A credit score is a three-digit number that shows how successful you have managed your credit. In Canada, a score equal to 750 and above is considered excellent. A score above 650 is good and anything below 600 is bad.
Secondly, we believe that it is important to mention what makes up your credit score in Canada: new credit accounts, types of accounts, credit history, the balance owed, and payment history.
If you have not been very successful in managing these five aspects of your credit, you might have a bad, poor, or no credit history at all. However, we would like to say that you could still qualify for loans and get a guaranteed approval.

Where to Get Bad Credit Loans?
If you are looking for fast money solutions, a useful option for you would be to deal with private/direct lenders in Canada. You can also consider banks, however, they require their customers to have a good or excellent credit score and provide some collateral in order to get a guaranteed approval.
Having a credit score equal to 550 points, your best option would be to apply for bad credit loans through direct lenders like Loan Away.
Why Direct Lenders are Useful for Loans?
In Canada, direct lenders like Loan Away are known for fast approvals and affordable rates if you have a bad credit. It takes only 8 minutes to fill out or loan application and 20 minutes to get a 90% guaranteed approval.
In addition, loans from Loan Away are any purpose Loans. It does not matter for us why you need money. As long as you are a Canadian resident and you can show us proof of your income you are good to go! You can get up to 5000 dollars in 24 hours or less and spend it however you want. Is not it great?

How to Get Loans with a 550 Credit Score?
If you have finally decided that you are ready for bad credit loans, let us show you the steps to apply:
1. Fill out our online application form
2. Sign the contract with a single mouse click
3. We will deposit the funds directly to your bank account within 24 hours
How to Improve Your Credit?
Wondering how to improve your credit score? The answer is very simple. Taking out loans from us and paying them back on time, you will improve your credit score automatically as we report to EQUIFAX about your successful on-time payments. Borrowing with bad credit has become easier!