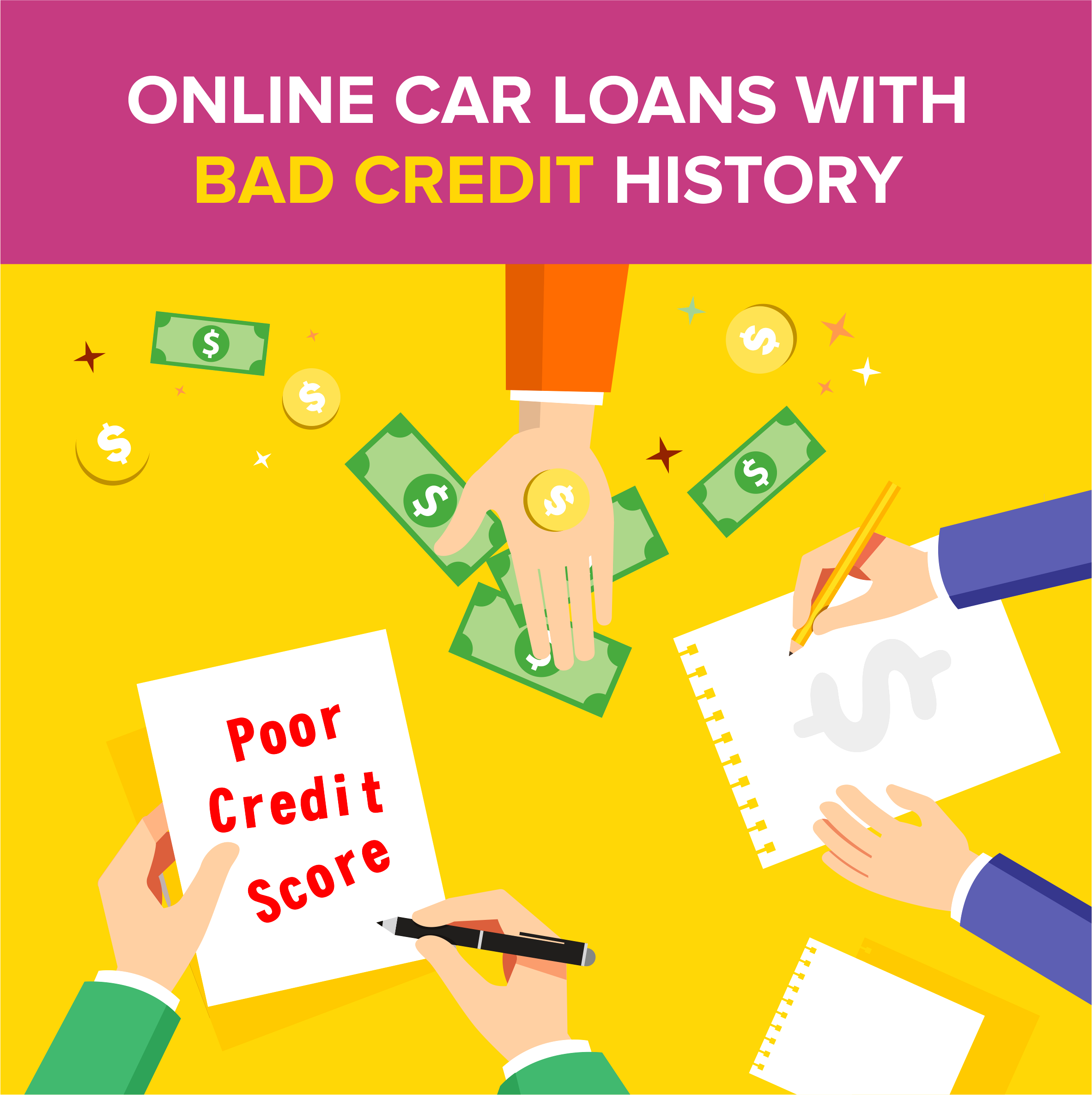 With the current economy, it is becoming harder for people to purchase new cars with cash. Canadians have turned to car loans in order to acquire their dream cars. The growing competition has made it almost impossible for those with bad credit score to obtain car loans from major lenders. However, if you have a bad credit history and you are looking for ways to acquire car loans, here is good news for you.
Averagely, a new car now costs over $30,000 and the price keeps increasing every day. Such high costs of new cars have made car loans difficult to qualify. Many lenders out there specialize in loans for people with bad credits. However, these lenders will consider several factors before they approve your loan.
Critically Assess Your Credit History
The first factor a lender will consider is your credit history. The fact that car loans are available for people with bad credit history means that it is not a determining factor. A lender is not interested in the current situation of your credit score but rather in how the credit score became so low.
Is it low because of your poor attitude to your financial responsibilities or due to some bad luck or uncontrollable situations, such as temporal unemployment or fall in wage? The lender can approve such applicants if he believes the risk of losing his or her money is low.
Take a critical look at your payments history and other relevant financial statements. Factors that can affect to your credit score include unpaid loans, late payments, and huge debt on your credit card. In order to resolve it focus on making payments earlier, consolidating your debts through personal loans, and consulting with financial advisors. This will ultimately help you improve your credit score over time.
Employment and Income
Your current job and income history is another major factor a lender will consider before approving your loan. A lender wants to ensure that you have a good, secure, and well-paid job because this is the only way repayment can be guaranteed. Even with a bad credit score, a steady and sufficient income can increase the likelihood of getting your loan request approved.
A full-time employment and a reliable source of income is another important point of focus for the lender. Before a lender can agree to approve the loan you requested, he wants to estimate your ability to meet deadlines and conditions even with your bad credit. A lender is usually interested in seeing your last 6-month payment history with your current employer.
If the lender is sure that there is a high income-to-debt ratio, at least 60 - 40, then the loan request can be approved.
Find Lenders Who Specialize in Bad Credit
It is much easier to deal with any financial institution, such as banks or community credit unions, and request car loans if you have a good credit history. However, the story is different if you have a bad credit history.
Most of these conventional lending institutions focus on loans for people with good credit history. Therefore, you need to look elsewhere and seek alternative lenders that focus on car loans for people with bad credit history. This is where online car loan lender becomes inevitable.
Co-Signers
This is usually the last option if you to obtain a car loan from private lenders. Using a co-signer, you can make your application process easier and faster. The co-signer agrees to bear the loan in case you are not able to repay as scheduled. This factor exclusively guarantees that a car loan will be approved even with a bad credit.
However, it is essential that you select the right person as your co-signer. An applicant with a bad credit should not use another bad-credit individual as a cosigner. Speak with your family members or close friends with good credit history. Since co-signers are responsible for your failure to meet the repayment conditions, only close people can agree to be your co-signer. Likewise, if you fail on a co-signed loan, you do not only ruin your credit but your co-signer's one as well.
Simple Ways to Improve Your Credit Score
Even though you are able to acquire your online car loan with bad credit score, it is highly essential that you work on your credit history to avoid unnecessary hassle. The following tips will help you improve your credit score within a short period.
Understand credit-scoring basics: this is not as difficult as you may think. Once you know the soring basics, you will be able to make better decisions regarding your credit.
Pay bills on time: paying your bills early, is a key to improve your credit score.
Keep your balances low: this is a strong tool to improve your credit score by almost 30%. Keep your balances low and even pay them off if you can.
Keep your old accounts open: Credit card age is another vital factor in improving your credit history. Typically, older accounts possess more responsibility.