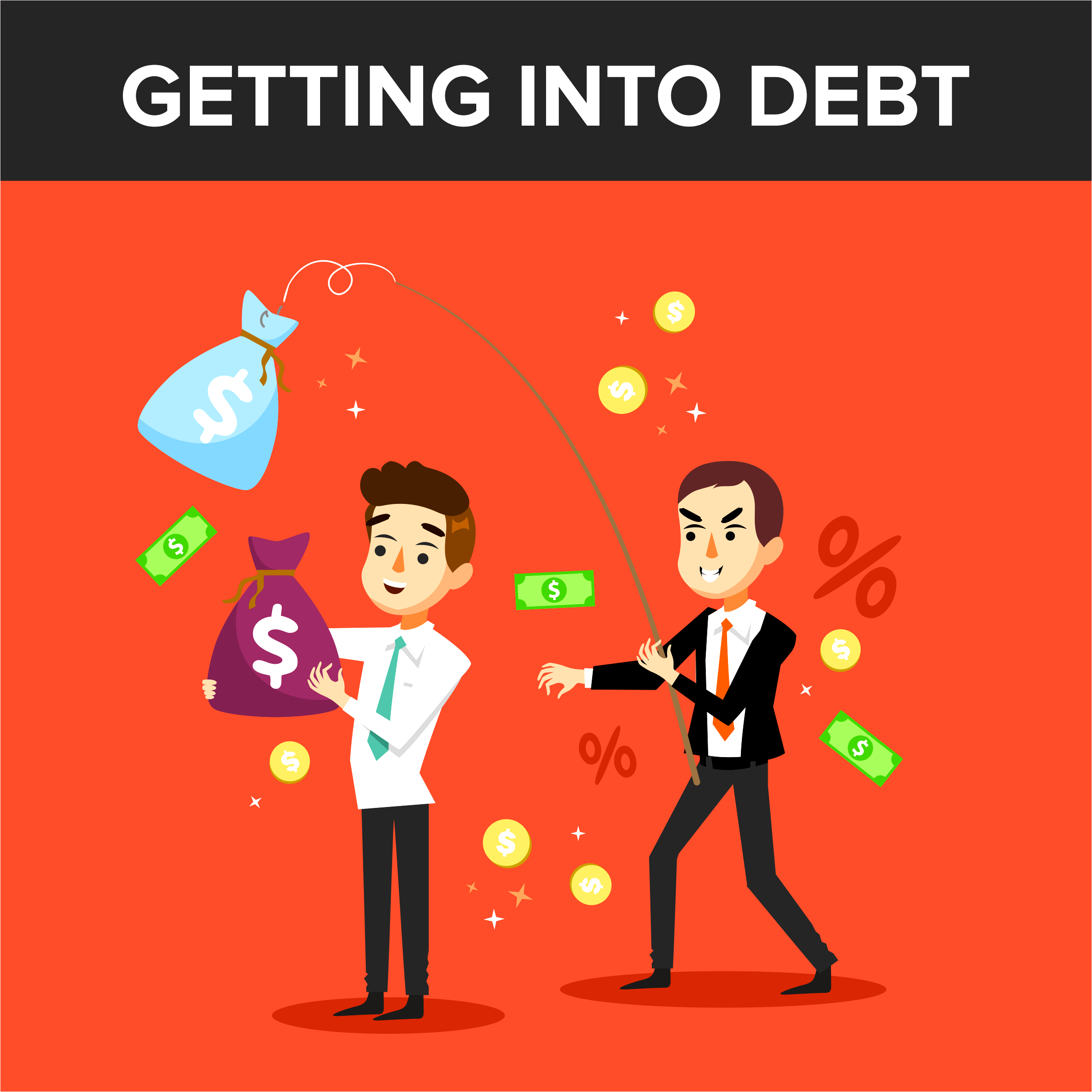 The average Canadian owes in excess of $20,000 in consumer debt, meaning that most of you out there reading this are in debt in one way or another, and are looking for ways to pay off your debts.
One of the best ways of avoiding falling into crippling debt is by developing an understanding of where the risks lie. Many people are burdened with debt. Developing an understanding that this commonly happens can help steer them clear of debt and able to enjoy debt-free lives.
Here are some of the ways that Canadians get piled under debt.
Income loss
The loss of income is something that is not necessarily under our control. However, knowing that this is a major cause for people going deep into debt can lead us to take the necessary precautions when we do have a steady income streaming in. It does not matter how secure we feel in our jobs. The fact is that we cannot predict what will happen in the future.
For this reason, always keep an emergency fund that can take care of your expenses for a minimum of three months. The emergency fund will help tremendously, getting you through unforeseen disasters and circumstances relatively unscathed, keeping you afloat during rainy days.
Student loans
Many Canadians struggle because of student loans that are extremely high. However, there is no point in fretting about it. You need to pull up your socks, make a debt repayment plan, get a consolidation loan if necessary, and start paying your debts off as fast as you can. As long as you stick to your plan, come hell or high water, you can overcome the debt accruing from your student loans and enjoy a debt-free existence.
Divorce
Divorce can be devastating, not only because of the emotional havoc that it wreaks, but it can be devastating financially as well, often leading to complete and utter financial ruin. You can take certain measures to avoid this risk. Measures like signing a prenuptial agreement and choosing your partner carefully.
Another alternative is to disavow marriage altogether. However, once you are in a toxic marriage, do not let stubbornness keep you in it. Nobody goes into a marriage expecting a painful divorce just a few years after. Nevertheless, it happens all the time. Unfortunately, there is no scientific device out there that can tell you whether your match will work out or not. The only experience can answer that question. What you can do on your part is to take the proper precautions, prepare yourself, and remain reasonable.
Medical expenses
On the one hand, Canadians are amongst the luckier people on earth, having universal healthcare. On the other hand, there are some services, which are not covered. These services can stack up quite exacting bills. Sicknesses are a part of the vagaries of life, and you never know when they might strike. As Canadians, we have to pay quite a lot if we fall ill while abroad, on vacation or business. One way to avoid such debt is purchasing a travel health insurance upon leaving Canada, keeping our finances secure while we enjoy our time abroad.
Not managing money properly
Not having savings, living beyond your means, and spending more than you earn are among the bad habits that can result in you falling into debt. This problem has no quick fixes. You have to make savings, making sacrifices along the way, and budgeting for every month if you want to have a financial future that is secured and free of debt. It does not matter how much money you make, if you do not manage your finances properly, you will fall into debt.
Financial Illiteracy
Being financially illiterate is another major reason for people falling into debt. You must understand how money works and how you can properly build your credit history. If you do not, it will not matter how well intentioned you are or how much of an effort you make, you will keep accumulating debt.