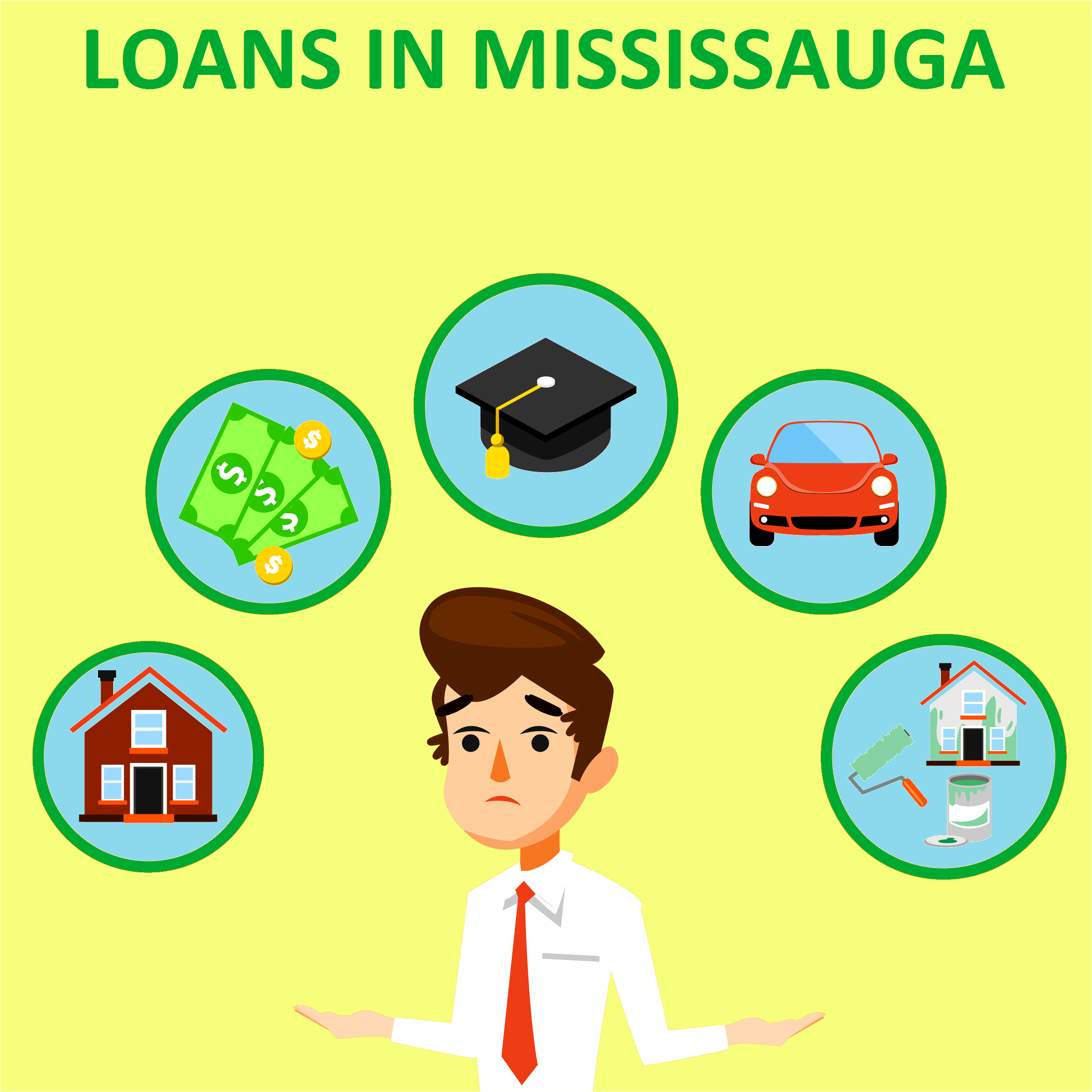 Loans in Mississauga
Online loans are one of the most popular ways of borrowing money with interest.
Loans in Mississauga from Loan Away help you quickly and easily get the missing amount of money to cover your urgent expenses.
Now, there is no need to postpone the purchase of the desired phone or TV.
There is no need to wait for salary - everything is solved with our super fast loans.
If you have any financial emergency going on, you are more than welcome to apply for up to $5000 and get pre-approved in 20 minutes or less.
Top Loans In Mississauga, Ontario

Loan Away Company is proud to serve many Canadians in various locations: Ontario (Toronto, Brampton, North York, Vaughn, London, Barrie etc.), British Columbia (Nanaimo, Vancouver, Burnaby, Mission, etc.), Newfoundland (St. John's, Bonavista, Placentia, etc.), Alberta (Edmonton, Calgary, Red Deer, Stony Plain, etc.)
Personal Loans For Bad Credit
New places that are coming soon: Quebec (Montreal, Westmount, Kirkland, etc.), New Brunswick (Oromocto, Sackville, Dieppe, Riverview, etc.), Saskatchewan (Regina, Saskatoon, Winkler, Neepawa, etc.), Nova Scotia (Halifax, New Glasgow, etc.)
Our loans' services include many borrowing options. We offer affordable rates, easy terms, and flexible payment schedules:
Unfortunately, we do not offer these online services: auto loans, apple loans, car loans, student loans, and motorcycle loans.

Guaranteed Approval
To get a loan, a person who needs some cash should register on our website, fill out a short application, and click apply. The system will review your application automatically and send you an email with further instructions. Showing a good repayment history, your credit limit can be increased in 6 months.
Registering on the website, communication with the company will occur quickly. Apply for a new loan, pay off debt or manage your info in a matter of minutes.
Best Loans With A Low Interest Rate In Mississauga
Are you self-employed or have a low income? There is no need to worry. Here at Loan Away, we will be able to help you. In addition, if you are a bad credit holder and you have not been successful in managing your finances, we will give you a second chance.
Borrowing up to 5000 CAD, you get a great chance to boost your credit history as we report to EQUIFAX about your payments.
Our professionally-trained online agents will help you create a flexible installment plan that will allow you to manage your payments in an easier way.