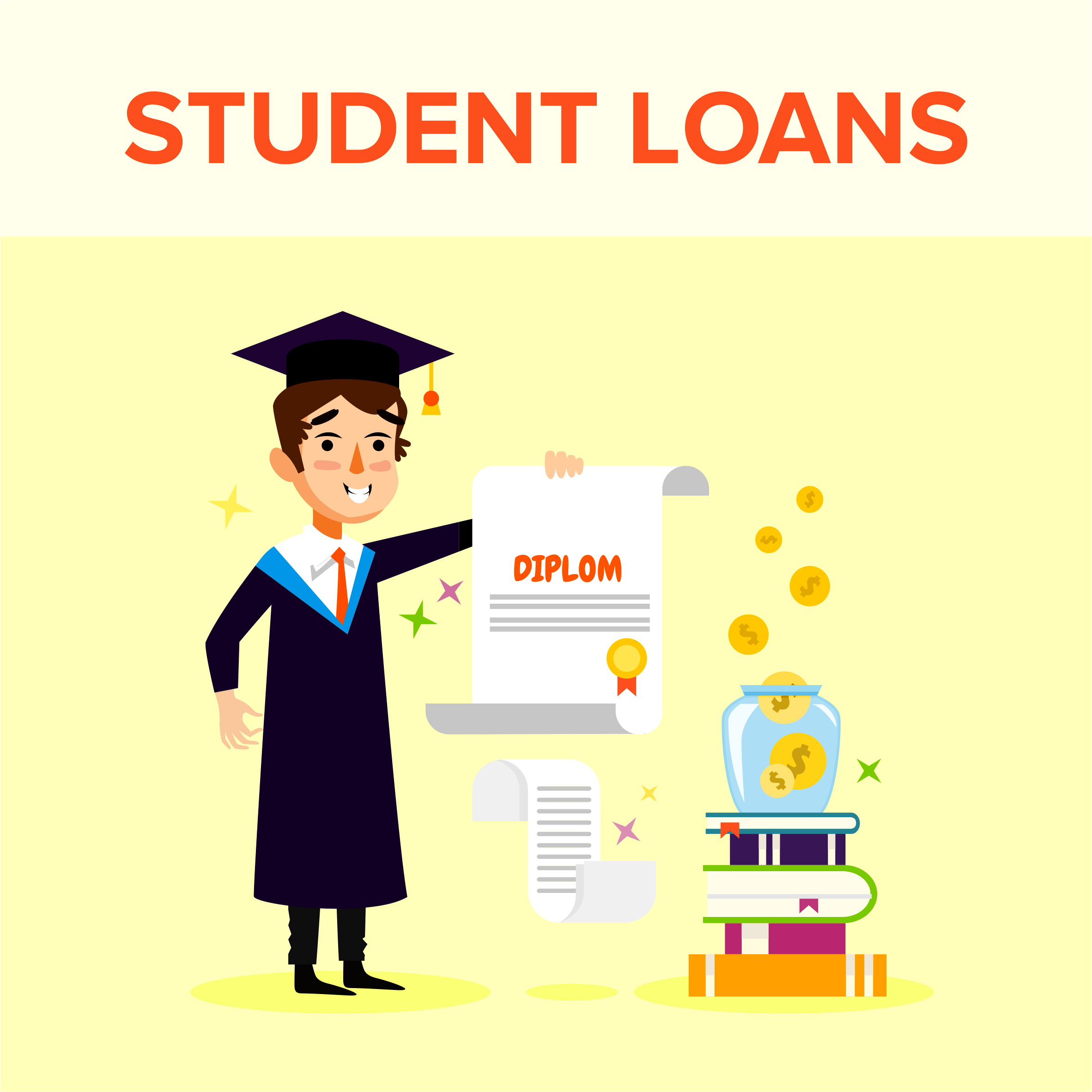 It is no news that Canada offers education that meets global standards. The cost of attending one of the many educational institutions dotted across the landscape of the country is on the low end compared to the United States with whom we share a common border. This is due to the fact that the government has helped reduce the burden of paying expensive college tuition fees by placing a subsidy on the cost of getting a college degree.
However, a lot of Canadian citizens and permanent residents still seek financial aid to receive an internationally recognized degree from universities and colleges within the country.
What is it all about?
The statistical information provided here speaks on the need for financial aids and loans by Canadian students. About 50% of individuals studying for a bachelor's degree, 22 in 50 persons studying for a master's degree, and approximately 41% of doctoral candidates are all in need of a loan facility that would take them until the completion of their studies. It is widely thought that the amount that to be repaid would be considered low. In all honesty, the individual would have piled up about $28,000 worth of college debt as at the time of study completion. It is safe to assume that after completing your studies, a lot of your salary earnings would go to offsetting the repayment on a loan.
Majority of these students have difficulty getting placement jobs, at least unpaid ones, during their time at college. This leaves them without any work experience in their portfolio. In essence, these individuals turn out to be inexperienced graduates who would time after time be rejected by employers.
Getting a college education requires that you have an adequate comprehension of the problems borrowers get into and as such, we are here to help you in putting together a financial arrangement that would assist in getting your loans repaid in no time at the completion of your studies. The primary aim of this piece of writing is to give you a somewhat detailed information about government loan program and the Canadian grant program.
Canadian Student Loan Program
What is CSLP?
This financial scheme is available to citizens and permanent residents of Canadian provinces except for Quebec, Nunavut, and the Northwestern territories. Canadian Student Loan Program is targeted at students facing monetary problems in fending off their tuition bills. The statistical information derived between the years 2013 and 2014 shows that about five hundred thousand loans were given to students who were financially incapable of paying their school bills.
Why CSLP?
A merit of this financial aid scheme is that a six-month period is given to students upon graduation to settle in before they can start repayment of the loan. With this program, you can look forward to a stress-free time after graduation as a lesser value of debt has been incurred during your course of study.
What is required?
In order to access this financial aid scheme, it is required that you are either a permanent resident or citizen of Canada, more specifically from the provinces qualified for the program. Another requirement is that the applicant for this program should be a registered student at an institution of higher learning in Canada. However, the loan amount varies according to the number of courses taken on a full-time college program. In order to receive a part-time loan, it is required that the applicant registers for about 20% of the full-time course load; and two-thirds of a full-time course load to access a full-time course load. Having a credit check is an additional requirement meant for students 22 years and above. Before receiving consideration for these loans, it is required that you present every necessary paper that proves your eligibility for the scheme. If you are doubt about the facts already stated, you could visit the Canadian government website and fill out the questionnaire provided on the site.
Keep in mind
In order to avoid financial difficulties due to repayment of loan debts after the completion of studies, it is best you start early in properly assessing ways of making payments less stressful. One of these ways involves choosing a course level when you could start receiving a loan.
Paying back Canadian Student Loan Program
Before now, we have mentioned of loan payments beginning six months unconditionally after completing a course of study at a higher learning institution and an interest being paid thereafter as long as the payment continues. However, there are various means of payment, which is dependent on the standards set by the lender. Payments on a monthly basis persist as a popular choice among loan providers. Fortunately, the government has formulated ways to assist individuals in making a loan payment, especially those going through some form of financial struggles. If you need a comprehensive information concerning this program, you should visit the Canadian Government website.
In order to relieve yourself of the stress that comes with securing a better future, it is best you put yourself together and focus on aligning your financial capability at the moment with the means by which you are going to make a loan repayment.
Canadian Student Grant Program
What is Canadian Student Grant Program?
For the most part, we have been discussing loans. However, there is a program, which offers its beneficiaries as an award of monetary value to students from Canada. These students are usually considered for grants based on their family income and other factors affecting family earnings such as family size.
A $250 monthly stipend is usually given to students from households with lesser earnings and a $100 monthly stipend to students from middle-class families. The grant also covers students with physical impairments and students who have gotten into the parenting world. The scheme caters for every student as long as he/she is financially incapable of putting himself/herself through school. It is on record that about 368, 000 students received grants between the years 2013 and 2014.
Why this program?
For students from households with meager earnings per annum, this is the best choice of selection as there isn't a need for repayment after the completion of studies.
What is required?
The terms and conditions that must be met in order to obtain a grant from the Canadian Government are no different from that of the Canadian student loan program. If you could just provide an evidence of your financial inability to put yourself through school, you have a high chance of obtaining a grant. One merit of this program is that it makes provision for all indigent students (permanent residents and citizens alike) who are enrolled at a post-secondary institution either on a full-time basis or part-time basis. So what are you waiting for? In order to secure a brighter future and improve your standard of living, it's high time you made good use of the opportunity availed by the Canadian student grant program.